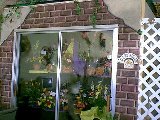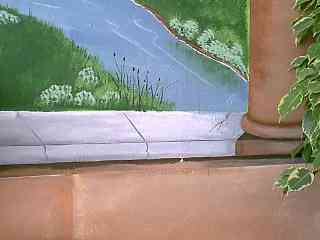 Faux by Joyce

... decorative and faux painting throughout the glorious state of Florida

Trompe L'oeil, as we all know, is French for 'fool the eye' -- and that's exactly what artists do with this exciting technique. Below are some projects we've completed. Using the techniques shown here, Faux By Joyce can create virtually any desired imagery in your home or office.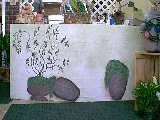 This pillar, shelf, and lower wall were created as a frame for the mural shown on the 'murals' page in our Portfolio.

These doors are real -- the brick/concrete frame are painted on the flat wall.

Vases and vines painted on a desk.

Below, this creation at the Nostalgia gift shop in downtown Melbourne, Florida, showing the three windows of an Ecole de Cuisine (Cooking School).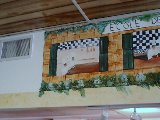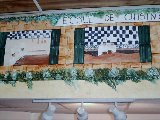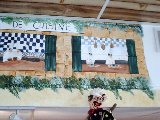 (Click Any Picture for a Larger View)

And here is the front of the Nostalgia, where Joyce transformed the plain white outside walls to pillars so realistic that dogs sniff them. That's the "before" on the left and the "after" on the center and right. Click here to see the "BeFaux and After" work in progress.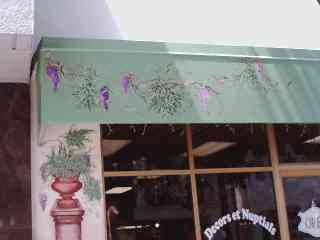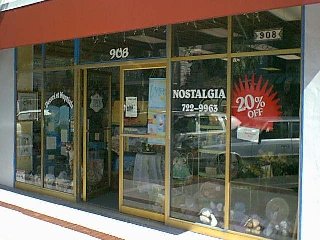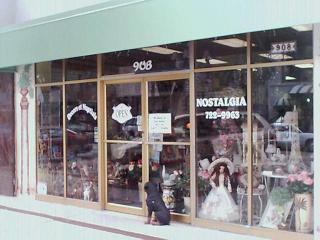 In these pictures, notice how a little trompe l'oeil on an accent wall can add drama and excitement to your home. First, looking out of the gold-toned kitchen into the hall, you're greeted with a bright red wall sponged with gold highlights and what appears to be a topiary in a niche. Closer inspection (2nd photo) reveals that the shelf is real, but the topiary and niche are trompe l'oeil. To see the entire Rockledge project, click here.