Joyce has worked in a variety of art media over the past 40 years, including pen & ink, acrylics, oil, and most recently, watercolors. While pursuing a career as a floral designer, she considered her art a hobby.

When she retired in 1999, she studied faux and decorating techniques with the Decorating Master's Institute in Atlanta, where she trained as a Certified Custom Faux Finisher/Instructor. From 1999 to 2005, she specialized in faux decorating and ultimately was recognized for her expertise in the creation of large wall murals. In 2006, she decided to concentrate primarily on her watercolor work and trained with several local instructors on advanced watercolor techniques.

Joyce Hoffman - Biography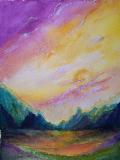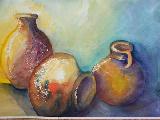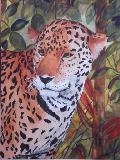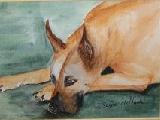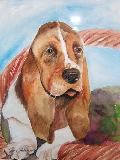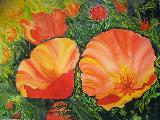 She is currently a member of the Brevard Cultural Alliance (BCA), the Brevard Watercolor Society (BWS), the Florida Watercolor Society (FWS), and the Mentone Area Arts Council (MAAC). In 2007, she was elected vice-president of the CBAA and has either directed or supported several large art shows in and around Brevard County. In 2009, she was elected Treasurer of BWS. Her art has been on display in several locations in Brevard, including the Cocoa Library, Brevard Driver's License Bureau, Merritt Square Mall, Brevard County Library, Sunshine Galleries, Wuestoff Medical Center, and multiple sites in the Eau Gallie Art District and Old Town Melbourne.

In mid-2007, she was invited to display her art at the Old World Charm Furniture Store in Ft. Lauderdale, Florida, featuring unique and eclectic furnishings. The owner had seen her work at several Brevard County shows and decided to feature her art with his furniture displays. As a result of that opportunity, Joyce is now a recognized artist in the Lauderdale area as well.

Joyce's watercolor art covers a variety of topics, but has tended toward a specialization in animals, landscapes, and an occasional abstract work. Her love of animals has shown itself in her skillful rendition of a wide range of subjects from wild life to family pets. Her appreciation for the effective mix and match of color have yielded stunning landscapes and challenging abstracts. Her topics and talents continue to expand, as she looks for new and better approaches to her art.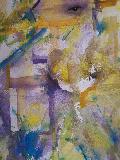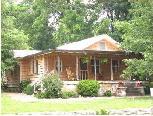 In July 2010, Joyce and her husband Robert opened a new art gallery in a log cabin in Mentone, Alabama. Only two hours northwest of Atlanta, this gallery is at the hub of art and craft activities involving artisans from Florida, Georgia, Tennessee, and Alabama. Click the little cabin to visit the website of Art Gallery @ Mentone.

In 2015, the Hoffmans closed the Mentone gallery and moved to Boynton Beach, Florida. Joyce now does a minimal amount of painting, mostly for friends and neighbors. Most paintings are of people or pets.